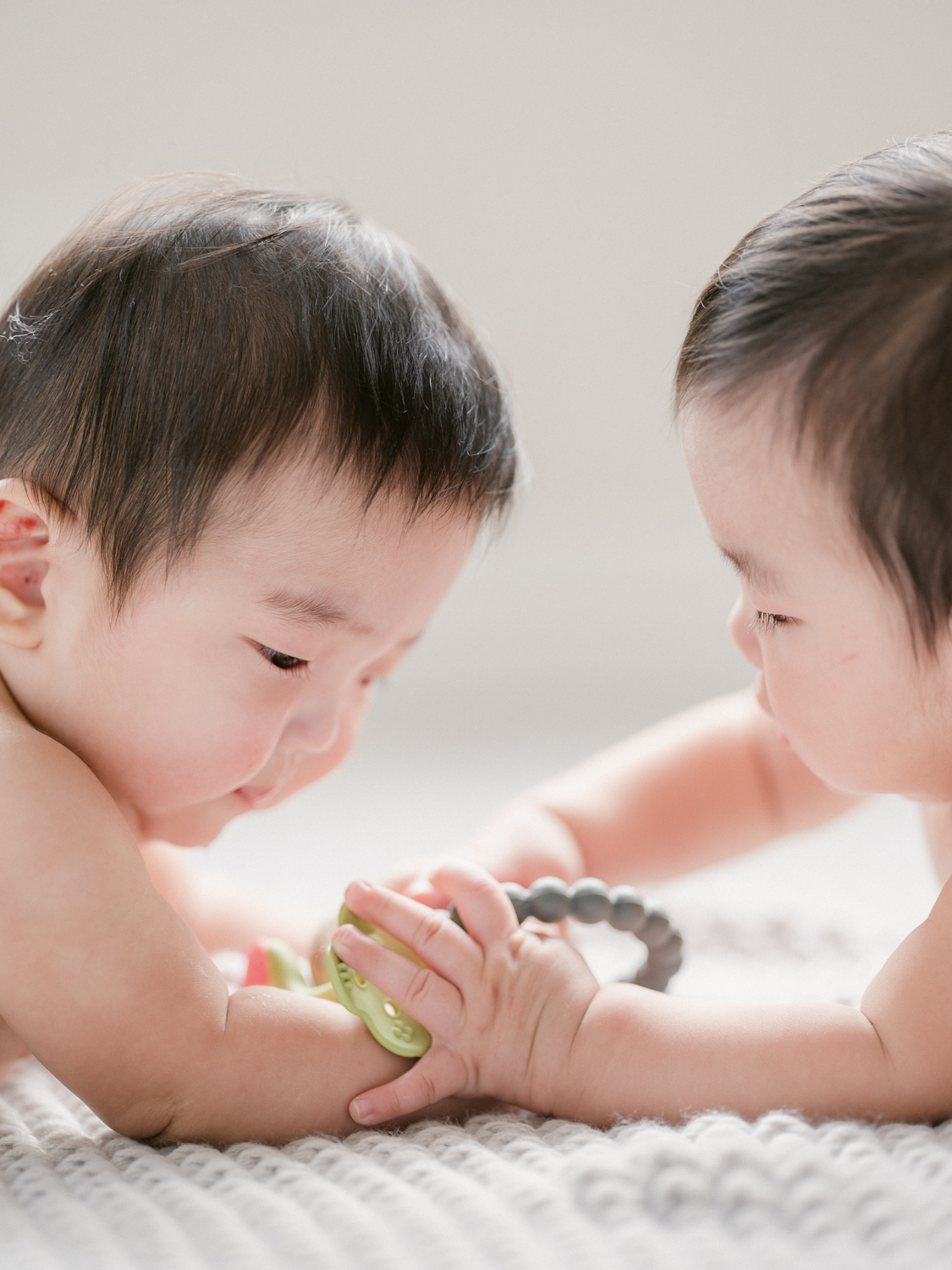 6 months Twin Photo Ideas
Looking for 6 Month Twin Photo Ideas? If you remember them from my Newborn Twins Family Session, the Song Boys turned 6 months recently !! Their newborn session was sooooo adorable and the Song's stepped up their game for their 6 month twin shoot!
For another awesome twin session, be sure to check out Los Angeles Newborn Photography!
The twins decked out the matching blue tie onesies and had a lot of fun playing with their toys.
Curious about a year-long twin session? Look at twins | Baby photographer!
Later we got a little crazy and the onesies came out! How cute is this photo ?! Double vision, rather double trouble …
Looking for a Baby Photographer? Contact me for more information about my baby one year sessions, let's chat!