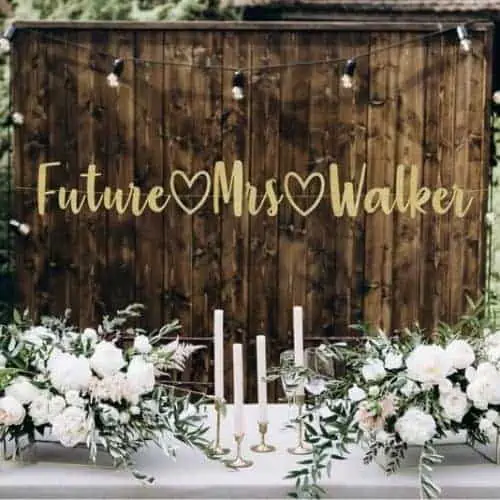 8 Etsy bridal shower decorations you won't want to miss
Disclosure: This post contains affiliate links which means we earn commissions when you shop through the links below. Please read my disclaimer for more information.
Where is your favorite place to shop for bridal shower decorations and why is it Etsy?
For us, it has to be the endless amount of custom options coupled with the crazy cheap price tags.
Not to mention, every time you shop on Etsy, you're helping a small business directly. Talk about a win-win!
And while it was so difficult to narrow down the options, here are our eight favorite decorations for Etsy bridal showers:
Wedding countdown welcome sign
SHOP ON ETSY
No bridal shower is complete without a welcome sign to greet guests, and this gorgeous floral option is our first choice. We love that it can be customized with the bride's name and wedding date while also providing a countdown to the big day!
Custom future wife banner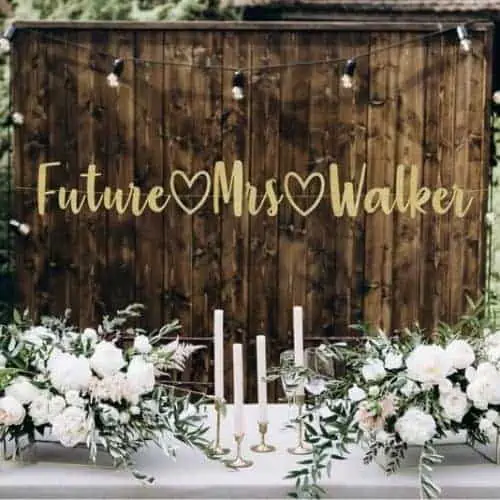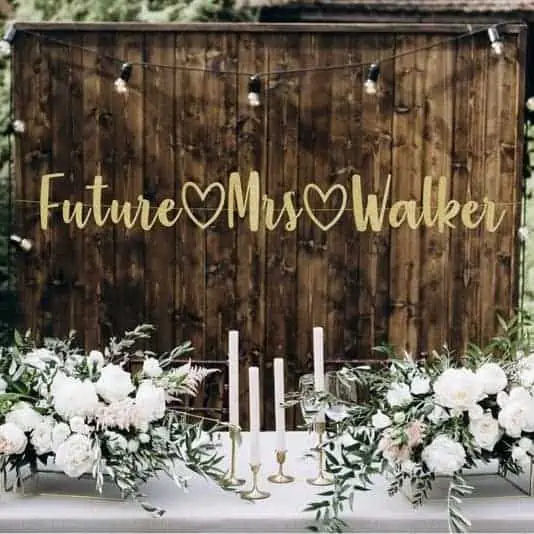 SHOP ON ETSY
The future bride's future surname is an absolute must at every bridal shower and what could be nicer than a glittering golden banner !? This sparkling option is available in 3 ", 5" or 7 "letters and comes straight to your door to hang!
Personalized photo prop frame
SHOP ON ETSY
Why pose for an old picture when you could pose with a personalized photo prop frame? This flower frame can be edited to include any name, date and hashtag. It also includes easy-to-follow printing instructions.
Bride-to-be photo banners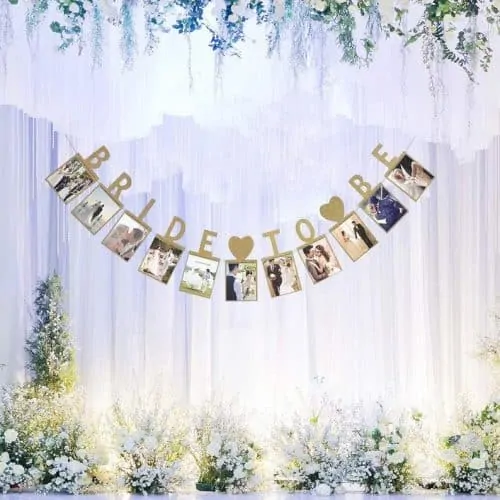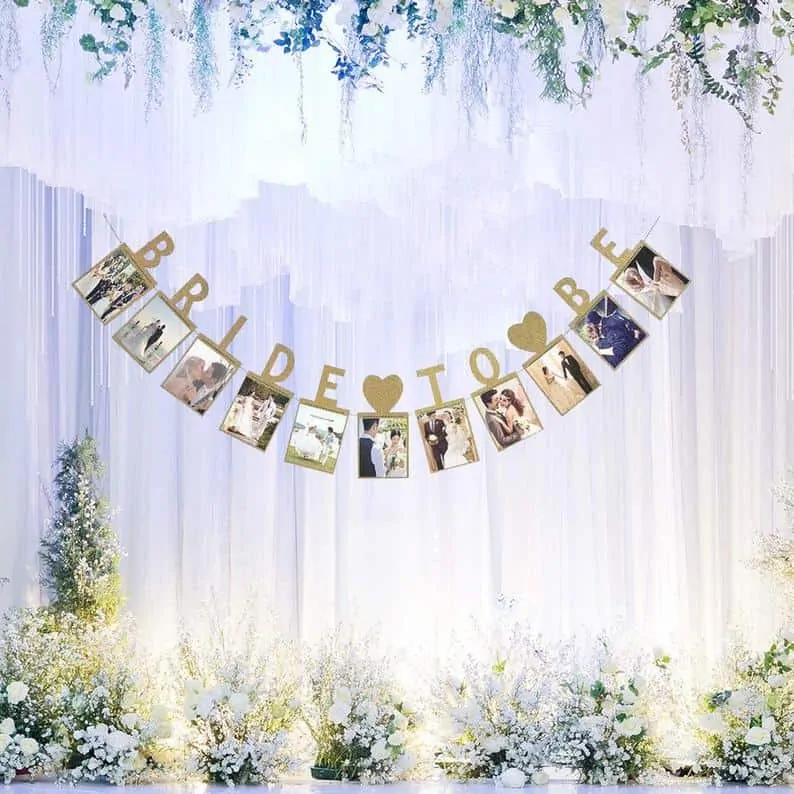 SHOP ON ETSY
One of the hardest aspects of decorating a bridal shower is deciding where and how to display photos of the bride and groom. That's why this bridal banner is an absolute must. Just add your favorite photos of the couple and it's ready to be hung!
Personalized woman balloons
SHOP ON ETSY
Balloons are a staple of any party and bridal showers are no different. While there are tons of options, we love this clear balloon that comes with a personalized vinyl sticker and the option to add tassels!
Chair cover for future bride
SHOP ON ETSY
One of the most overlooked ways to decorate a bridal shower is the gift opening chair. That's why we love this adorable organza chair cover. If you just slide it over your back, it will turn any boring chair into a throne suitable for a bride!
Custom Future Mrs. Confetti
SHOP ON ETSY
Spice up your table setting by adding sparkling confetti to match the bride's future surname. This Future Mrs. Confetti is available in gold, rose gold, silver or copper and is guaranteed to be a hit!
Diamond Ring Dessert Toppers
SHOP ON ETSY
Last but not least is the dessert decoration! Yes, you heard that right, decorations for your dessert. These fun diamond ring toppers come in a variety of colors and round off the overall aesthetic perfectly.
Want to see more Etsy bridal shower decorations and accessories? Check out my favorite site – I keep updating it!