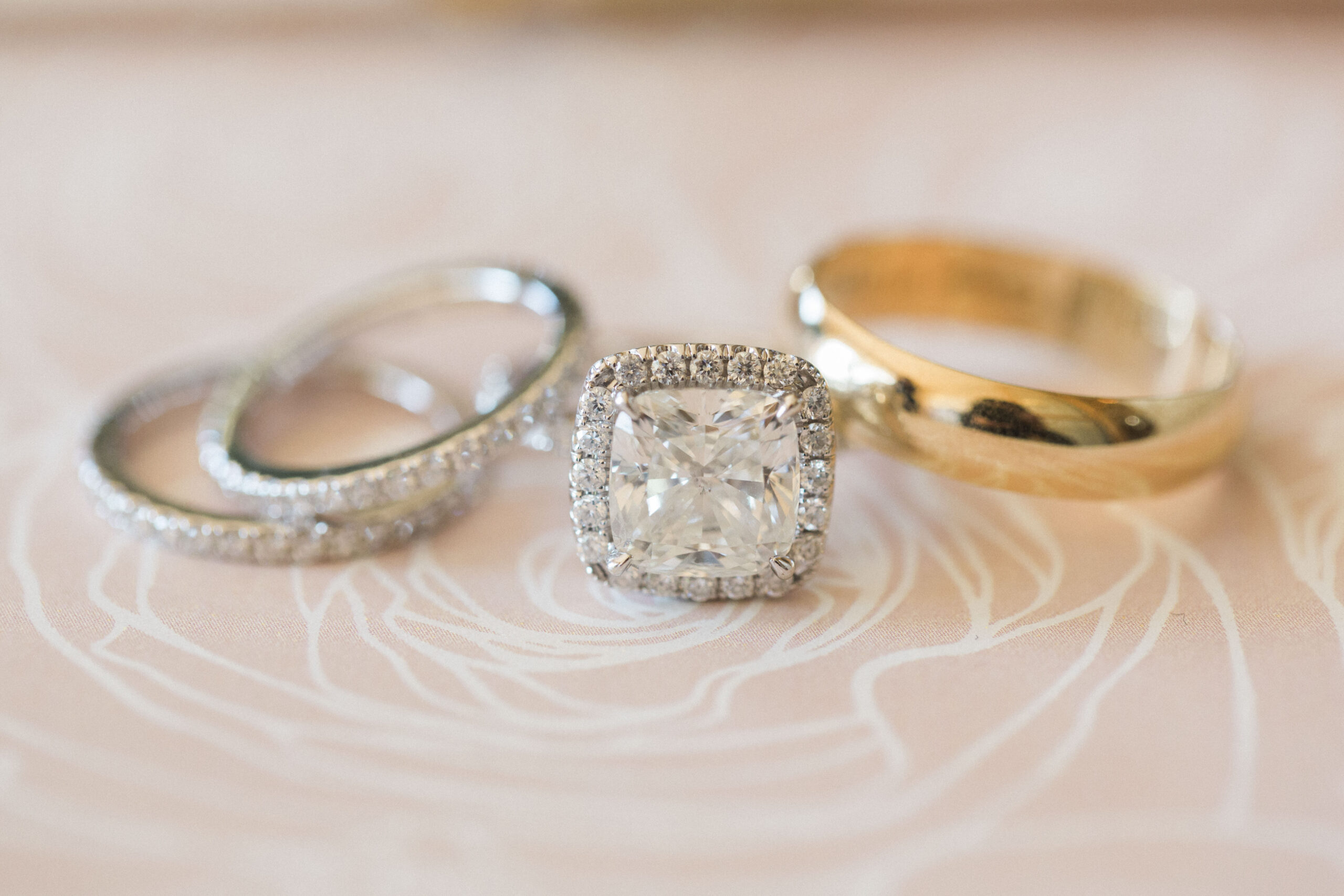 Ladies, did you dream of your dream engagement ring as a little girl? Or have you only given a passing thought up to now when the possibility of a proposal is in sight? As a wedding photographer, I've seen my share of beautiful and unique rings, so I thought it would be helpful to highlight some options that modern savvy couples prefer these days.
It is important that you think about your dream engagement ring as you will likely wear it every day for the rest of your life. While there are definitely more important things in a marriage, it's nice to feel that thrill of happiness when you look down at your hand and see a ring that speaks to your heart and reflects who you are!
While some partners have a knack for style, others may need some help (for my Sex and the City fans – you will no doubt remember the Carrie / Aidan ring situation!). However, talking about the specifics of your dream engagement ring can be a little awkward and even a little unromantic. If direct conversation with your partner is not possible, consider mentioning your preferences to a family member or mutual friend who may be able to provide some pointers. That way, you can lead them in the right direction, but still retain a surprising element.
What are the options for your dream engagement ring?
If you want something that will never go out of style, the solitaire ring is your answer! This is likely the ring you drew as a little girl when you thought about wedding bands. While it may seem simple, a solitaire can easily be customized to suit your style and budget. It can accommodate any stone cut – the most popular is the round cut. Different stone cuts feel different (e.g. emerald cuts are reminiscent of the Art Deco era, princess cuts are modern, etc.) so choose one that suits you!
You can also make a solitaire ring more unique by choosing a different gem or alternative diamond color like this pink stone from my wedding photography workshop. Combined with a diamond-studded eternity bracelet, this classic solitaire is anything but boring!
Another very popular choice is the halo engagement ring. These have a "halo" made of small diamonds that surround a center stone. Halo engagement rings look a bit vintage and have the added benefit of making the center stone appear larger!
The engagement ring made of three stones is a little rarer, but it can definitely have an effect! With a large center stone flanked by two smaller stones, these sentimental rings symbolize the past, present and future of the relationship. It's hard to imagine this going out of style, and besides, who can say no to three diamonds, right?
While not exhaustive, I hope this serves as an inspiration. As always, I'm here to help. Get in touch with me if you have any questions or just want to discuss your dream engagement ring!