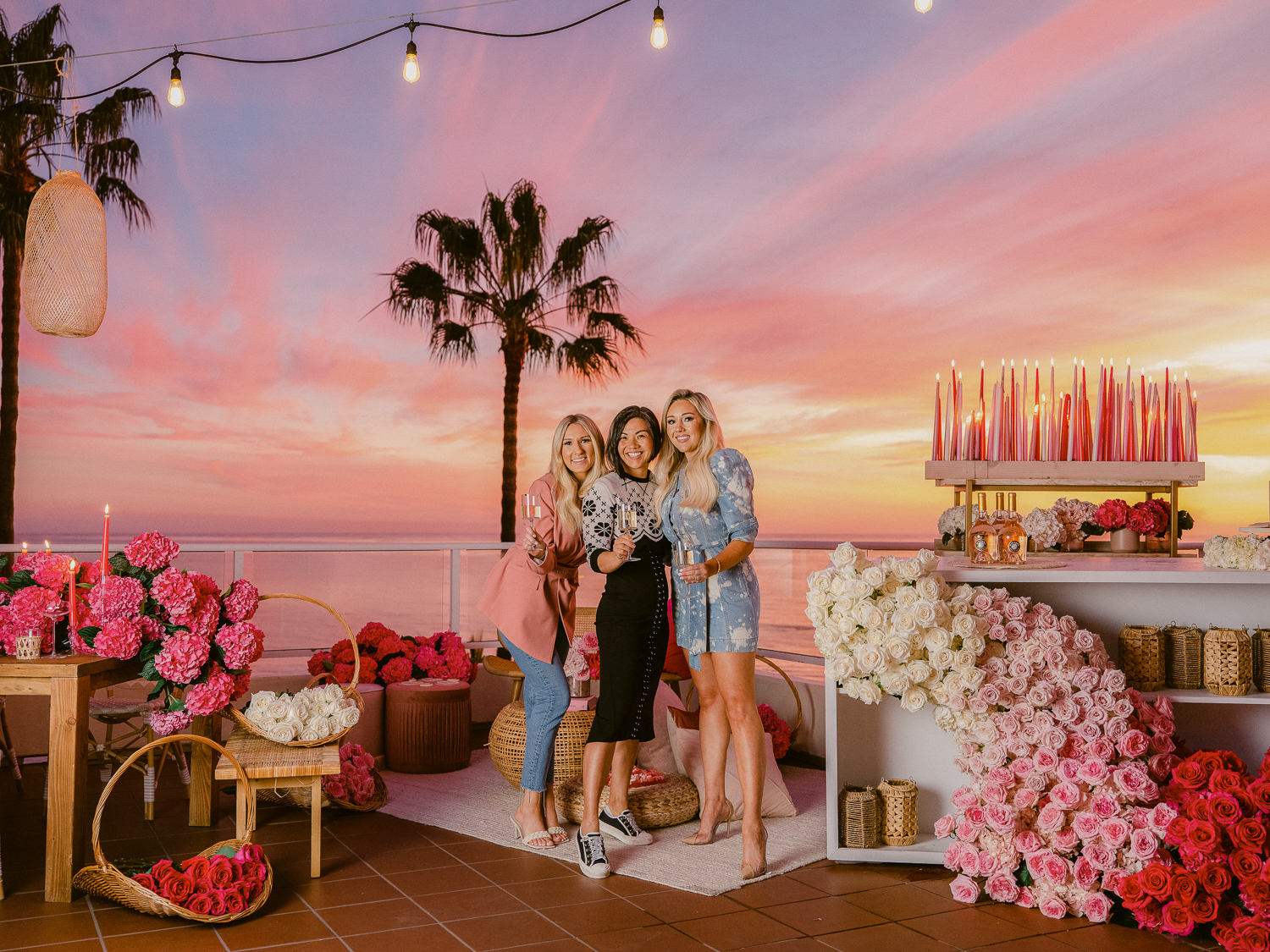 Intimate outdoor venue in Laguna Beach
As much as I love a big, loud party, there is something special about small gatherings, and the setup on our last shoot at this intimate outdoor venue in Laguna Beach had the right ingredients for a great event. Planning an event with a small guest list gives you the flexibility to take everything to the next level and create an extraordinary experience for each person.
One of the first decisions you will make is where to choose the venue. When your event is held in a location as beautiful as the Inn at Laguna Beach, you're in for a good time. Your terrace is right on the ocean, and as the sun went down the pictures really speak for themselves!
I worked with event designers Lily and Leigh to photograph a Galentine Day celebration and they really went out of their way to make this a dream event. They wanted to create a chic California coastal vibe by bringing in hanging seagrass lanterns, casual bistro chairs, and woven decorations.
The real star in my opinion were the beautiful flowers from the local florist Bloom Box. With only one long table to furnish, they treated themselves to a runner made from ombre hydrangea – so breathtaking!
As the sun went down, burning candles provided extra ambience but were hardly needed as the sky stole the show! Check out my Lighting Sunset for Portrait Photography post if you want to learn more about how we worked with tricky lighting to capture these images.
This intimate outdoor venue in Laguna Beach was a perfect location for that Galentine Day gathering and can be a perfect venue for all kinds of small but powerful celebrations – micro-weddings, bridal or baby showers, birthdays, and more. Contact me today to plan your next celebration!