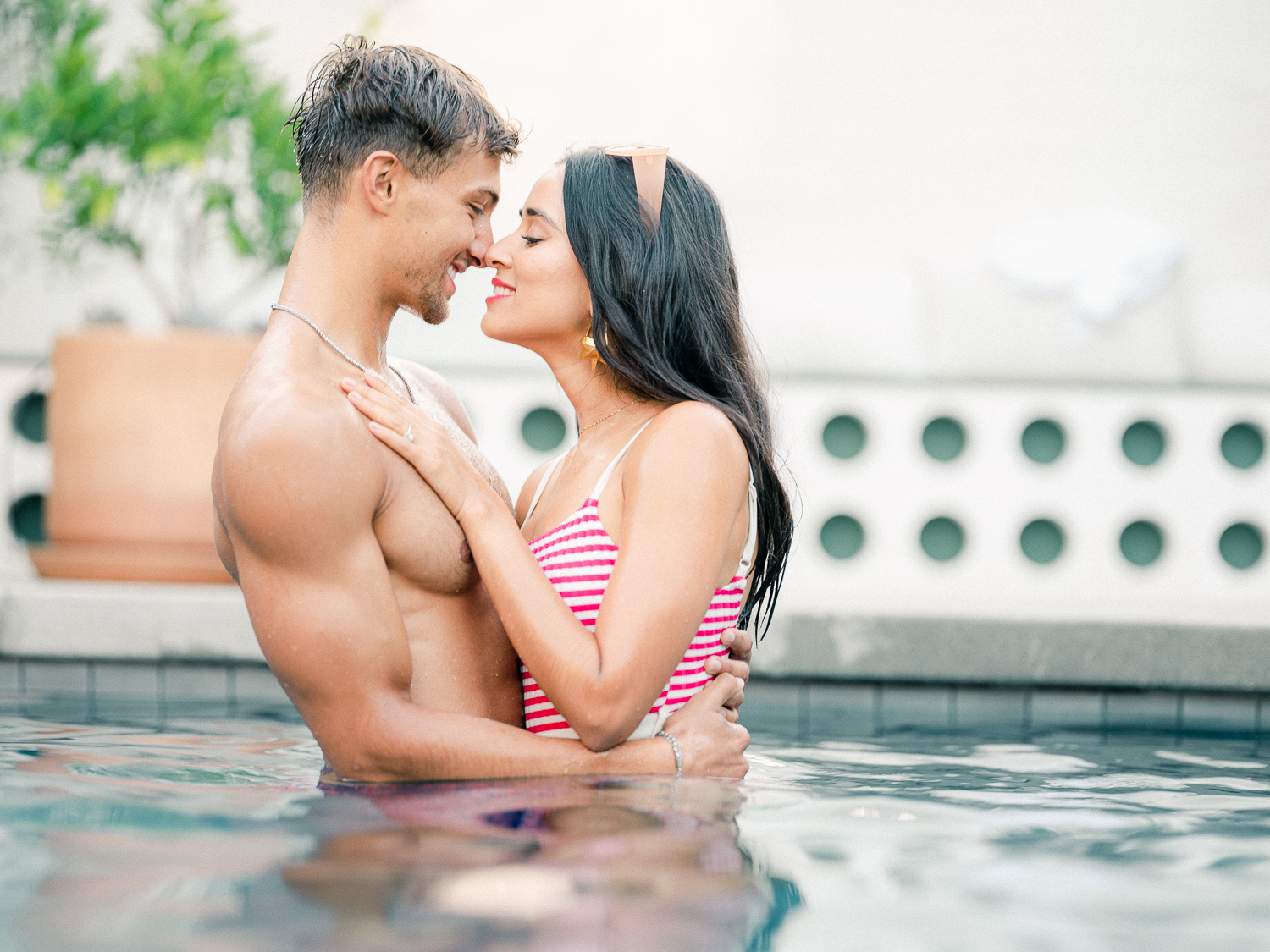 Los Angeles engagement pictures and video
While there are tons of beautiful locations to document photos and videos of engagements in Los Angeles, there is no place more representative of life in 2020 than our own home. I recently photographed and filmed Trey and Anna Maria in their house to capture the feeling of a typical day in quarantine life.
In everyday life, it is easy to overlook the beauty in the simple moments in life – steam from the shower warming up the bathroom, the smell of filter coffee, the taste of freshly squeezed orange juice. Those moments just get more special when they are shared with a loved one, and the joy this adorable couple has as they walk through their daily lives is particularly evident in this video.
The cinematic look of the video really shows how extraordinary these ordinary moments are. I'm so proud of what my team and I were able to produce with this photo shoot. It's good to know that Trey and Anna Maria will look back on this video in years and remember the magic of their everyday lives.
Having a beautiful couple and a beautiful home bathed in light definitely made my job easier, but photographers, you know post production can still take a lot of time and energy! In this case, editing with the new Refined x Caroline Tran presets was a breeze. We worked with Refined Co. to create presets that would make it easy for photographers to achieve our signature bright and dreamy look.
Our package contains 3 new variations of our popular presets Patina and Pure as well as our newest, Vibrant. Each preset has 3 levels that are tailored to different lighting situations so that you can achieve the look you want. Also included in the package are 2 variations of black and white film-inspired presets and a sepia tone preset. You also get a version of these presets that work on your mobile device for quick and convenient edits. Visit Refined Co. to purchase. I would love to see what you create! #refinedxcarolinetran
Let's capture your engagement with timeless photos and a film video! Contact me today to book your session!