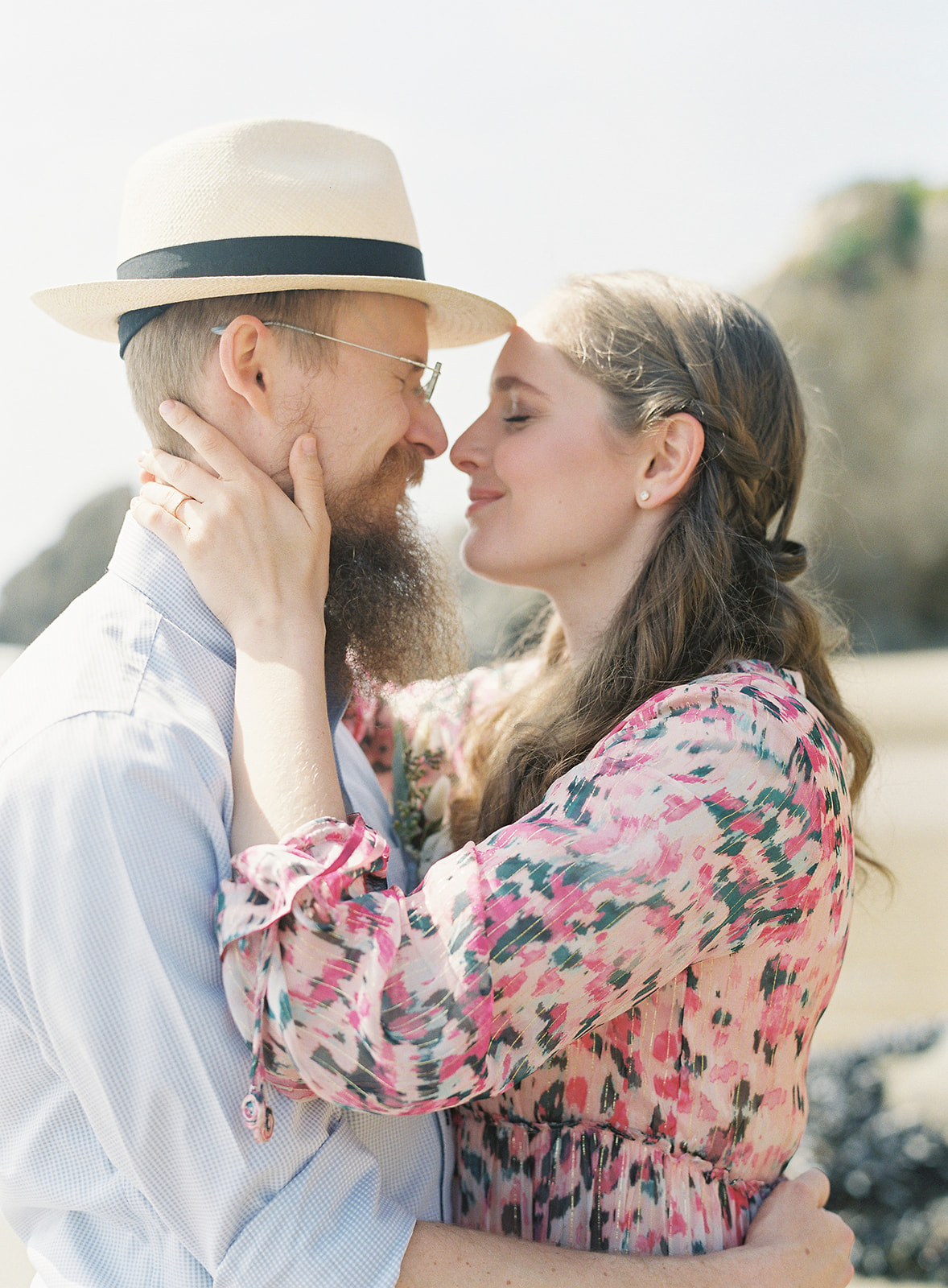 Malibu Seaside Marriage ceremony Vow Renewal Photograph and Video
I had the honor of designing the set and shooting Raizy and Yair's Malibu beach wedding vow renewal photo and video.
I spent the day with them, capturing smiles, tears, laughs, kisses, and hugs on the warm sand and in the cool water. We set up a gorgeous tent and flowers on the sand, with the ocean as a background.
I had them bring items that were special to them in their relationship, and decorated the set with their wedding glass, rings, and family photo book. They brought along their favorite snacks and drinks to enjoy a small picnic.
It was a beautiful day, for a beautiful occasion.
I, myself, started tearing up as I listened to them redeclare their love for each other and revisit memories of how they knew they were meant for each other.
We walked on the sand, ran through the water, and climbed up some rocks, just enjoying the moment and capturing their love on film.
I was honored to have created this photo session for them, reminded that life is precious and to love always.
I would love to capture a special moment for you and your loved ones. Feel free to contact me for engagements, weddings, or special events!