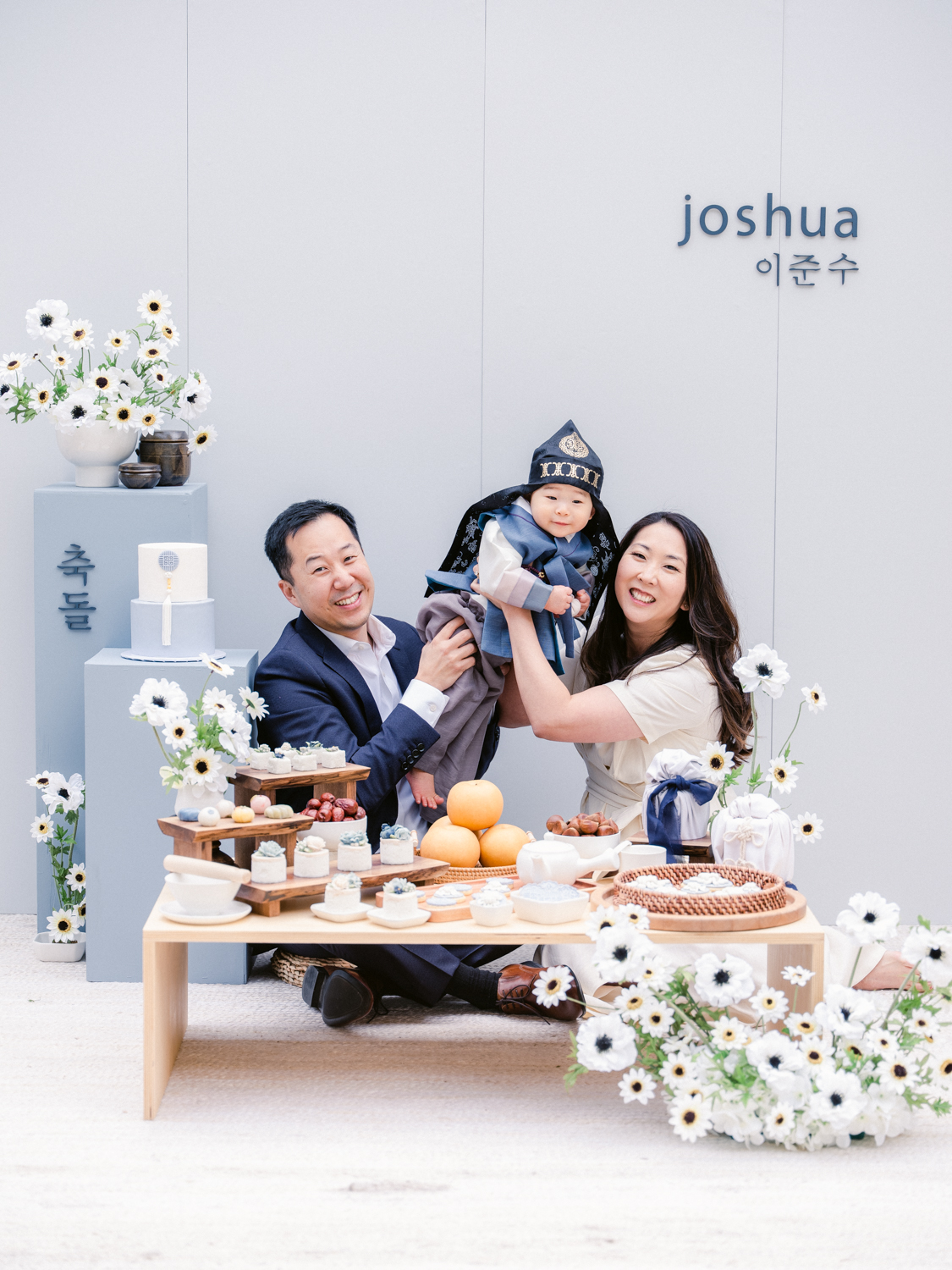 When is the most effective time to begin planning a Korean first birthday?
There's no better time to start planning your baby's first Korean birthday than today, since planning a jackdaw takes several months. Traditionally, a jackdaw celebration takes place with all of your closest friends and family. Some joke that a jackdaw celebration is like planning a mini wedding.
Most planners would love to be given at least 6 months notice to help plan your baby's jackdaw. This gives them enough time to compile a guest list, put together a festive decor design, find vendors, and work out catering. Here at Chook Celebrations, however, we've turned the traditional dol party concept into a simplified photo shoot version.
Our concept is simple! Choose one of our handmade sets and appear on the day of your shoot for beautiful timeless photos! All out sets come with everything you need so you don't have to worry about using a million suppliers to create a gorgeous jackdaw look. Don't wait and start planning your baby's first Korean birthday now!
Our March and April calendars are slowly filling up! Contact us today to schedule your appointment!
PS: And for those who want to have a party, our sets are mobile! We bring the sets to you so you can celebrate your baby's dol in style while we capture amazing event portraits.